Escape Room LeiriaMagic World
Do you want to play a game?Beat the Jigsaw
Can you escape?....in 60min....?
What's the Escape Room
While it looks like any other ordinary room, it's actually a mystery puzzle. Find hidden objects, figure out the clues and solve the puzzles to earn your freedom and "Escape the Room." You have 60 minutes, better be quick! Come with your friends, family and coworkers and have a great time. It's fun, interactive and in Leiria!
Book online
Make your reservation online. Choose the room, number of players and desired date & time. Payment only after game by cash or voucher.
Team Building
The game is designed for intense cooperation and working together. This is a perfect way for the office to get out for a high quality team building exercise.
For Who is it for?
Our games are for families, friends, co-workers or companies looking for innovative team building activities, or even for hen or stag parties.
Get your team
Team of 2 - 6 players. Maximum 6 players, more players not allowed.
Fun for All
Escape the Room is for people of all ages and skill sets. You do not need to have any special knowledge to solve the puzzles and have a good time. Just be creative and curious!
Challenge
Escape the room is filled with a series of challenges you must solve within sixty minutes. The best advice? Move quickly before the time runs out.
Bookings
2 players only
Great for the date
Choice of three rooms
60min game
3 players only
Great for small groups
Choice of three rooms
60min game
4 players only
Great for friends
Choice of three rooms
60min game
5 players only
Great for friends
Choice of three rooms
60min game
6 players only
Great for large groups
Choice of three rooms
60min game
Voucher
Great gift
Any purchase value
Valid for 6 months
Choice of three rooms
Buy Voucher
Student Discount
Valid from Monday to Thursday
20% off for the group
Promo cannot be combined
Not valid on Bank Holidays
Our Team
Sherlock Holmes
He makes frequent appearances in Escape Room Leiria. "It is my business to know what other people don't know."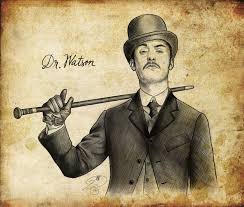 Dr. Watson
He spends his free time pursuing his many interests, which include visiting Escape Room Leiria. "No, Sherlock doesn't need another brain. But he could benefit from an extra heart."
Jigsaw
Unlike most killers, Jigsaw never intends to kill his subjects. The purpose of his traps is to see if the subject has the will to live. "Most people are so ungrateful to be alive, but not you, not any more..."
YOU!
A pro Escape Room enthusiast in Leiria. "Shut up Sherlock! I have mystery to solve in Escape Room Leiria."
hello@greatescaperooms.pt
Rua Dom Antonio da Costa 8
Leiria 2400-097